Bromley Coach Hire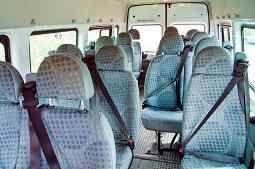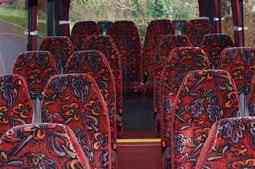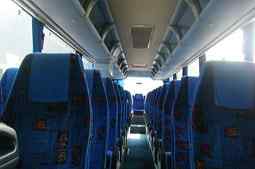 Bromley Minibus and Coach hire is the right choice to make, if you are looking for a successful minibus to hire company. We service in and around the town of Bromley, including the following postcode areas – BR1 BR2 BR3 BR4 BR5 BR6 BR7 and BR8. There are many reasons why you might need minibus hire in Bromley. Do you have a stag or hen night coming up in the area? Perhaps you need to organize a school trip or even just a family day out!
Now that you are here on www.coachhirebromley.co.uk, it's really easy to get in touch with us. Simply enter your details on the online enquiry form and we will get back to you as soon as possible. We also do our best to give all inquiries our best quote possible, so you can be rest assured you are getting a great deal.
Bromley is a town that is found in England, it has a population of around 17,000 people. There is lots to see and do in the area general, so there are several reasons why you might need to use Bromley coach hire.
There is a beautiful park in the town called High Elms Country Park. It makes the perfect location for a walk or picnics with family or friends, especially if you find yourself there on a warm Summer day. Churchill Theatre is also situated in Bromley and well worth a visit if you are interested in the arts. This theatre is perfect if you want to see a decent show but DON'T want to pay West-end type prices. Chislehurst Caves is a wonderfully spooky place to visit and is actually a big hit with school trips. The caves are basically man made tunnels, that have over time created a maze below the woodlands above. It's a really fun place to visit and there is nothing else like it.
If you would love to visit somewhere educational in Bromley, Down House is the perfect place to go. This large and beautiful building was actually home to the amazing scientist Charles Darwin. You can get an animated tour of his house and even walk through the gardens that inspired him throughout his life. The old Bromley college sits in the centre of Bromley and is a gorgeous piece of architecture. You will find many parks and peaceful places to relax in the town, including the tranquil 'Queen's gardens'.
There are actually lots of events happening in Bromley in the next couple of months, so some of those might interest you and inspire you to visit. On 13th August this year, there is a "bat walk" in Jubilee Country Park, this is perfect for those who love trying wacky things. The amazing opera singer Paul Potts is in Churchill Theatre later this year and he is set to blow the roof off! If you are looking for a relaxing time, there are many spas located in Bromley town. In addition to this, Intu Bromley is a shopping centre that will leave you and your friends occupied for hours. Bromley Comedy Club promises a great time and its really easy to get to. Perfect if you've got a couple of hours to kill and need a laugh!
You should have lots of ideas of things to do in the daytime, now let's see what kind of night-life Bromley has to offer. There an array of delicious restaurants to eat at and clubs with an electric atmosphere. What more do you need for a decent night out? One of the most popular night spots in Bromley is The Barrel & Horn. It's a quirky little club that sells great food and a pretty cool way to start your evening. O'Neill's is THE place for live music in Bromley and the atmosphere is buzzing. Bibas Nightclub is right on the high street and really popular among tourists and locals.
Now that you have seen what's on offer in the town of Bromley, let's take a further look at why we are the company to choose, for all your minibus and coach hire needs. At www.coachhirebromley.co.uk, we have a reputation for always giving great service. Our reviews speak for themselves and hopefully you will soon be another satisfied customer We have a large fleet of vehicles available, so you can choose your ideal method of transport depending on how many people are with you. From an 8 seat mini bus, a 32 seat coach and everything in between. Our vehicles look pretty good too, which definitely makes us stand out from other companies. We can guarantee that once you have used our services, you will never need to look for another minibus hire company.
Conclusion
At Bromley coach hire, we promise to give you a fair quote based on your needs – in addition to high quality service from start to finish. Our vehicles of course come with a qualified and professional driver, who can take you wherever you want in the town. If you are visiting the area of Bromley on business or pleasure, a reliable transport method will make your stay go even smoother. What are you waiting for? Get in touch with us today via our inquiry form at www.coachhirebromley.co.uk and we will get back to you right away.
WHY CHOOSE US
Coach Tracker
Flights monitor at all airports
Manage your booking
Printer friendly tickets
G.P.S System
Specialised GPS system Pick you up on time
Timetables
Excellent time keeping
Avoid train delays
Switch to coach to avoid rail disruption
Save money
Save money on all coach sizes
Travelling with us
Voted number 1 for customer service
Luggage capacity
All vehicles have luggage capacity depending on the number of people
---
Online Exclusives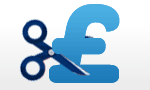 Lowest Rates Guaranteed save money on all sizes coaches.
Creditcards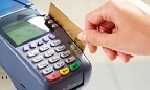 All Credit Cards Accepted
( charges may apply )
Business Accounts
Business Accounts and Contract Work welcome.
Travel to Europe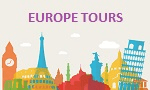 Travel to Europe- All inclusive
24 hours service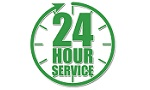 24 hour service 7 days a week.
Airport transfers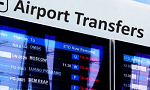 Airport transfers Free parking included at all airports.